COUNTDOWN SOCIAL FACILITY
One of these projects will receive the help of the NEUNION-Community.
Country: Romania
Description:
The children's home " Stern der Hoffnung ("Star of Hope")" has been run by the German children's nurse Sybille Hüttemann-Boca for over 20 years. The orphanage is home to many EU orphans and children from families where extreme poverty, alcohol and violence prevail in everyday life.
Problem:
The orphanage suffers from considerable material deprivation in all areas of daily life.
Country: Ukraine
Description:
The UNICEF – Care Programme helps all children in Ukraine, who need special support.
Hundreds of thousands of children are at risk from the violent conflict in Ukraine. Thousands of families have already had to leave their homes due to the ongoing conflict in eastern Ukraine and are dependent on humanitarian aid.
Problem:
The conflict in the former Soviet Republic of Ukraine is really hitting the children hard. Many girls and boys in Europe's second largest state are suffering from violence, poverty and their so uncertain future.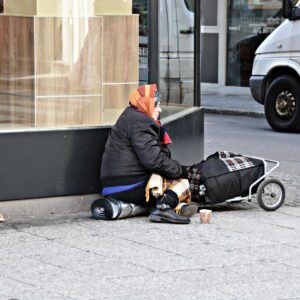 Country: Germany
Description:
A study from 2009 says that 22 percent of homeless people in Hamburg are women.
Life on the street is more dangerous for them than for men: they are more defenceless and are sexually attacked.
The project "Women's Apartment" supports homeless women in finding and renting their own flat with a contract. At the same time, it offers housing support.
Problematik:
The population of homeless women in Hamburg and the demand continues to increase
and there are only a few facilities that offer some peace and refuge.
In order for the "Women's Apartment" project to continue in the long term, the project needs support in financing the project, the project staff and the renovation and furnishing of the flat.
Quelle: Eimsbütteler Nachrichten 2017